How Long is the Withdrawal Wait at Betway Casino?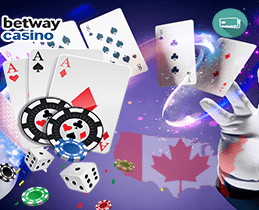 There's one thing on the minds of everyone playing online casino games and that's winning real money to take home. But there's also one thing no one wants and that's a long wait for your earnings. Today we explore how long you'll wait for your withdrawal at Betway Casino.
In this post:
How Long Each Withdrawal Method Takes at Betway Casino
Factors that Effect Wait Times
Trouble Shooting
Who to Contact
Further Suggestions
How Long Withdrawals Take at Betway Casino
Before venturing off into the details of how long a withdrawal takes at Betway Casino, there is a general commonality between all transactions at online betting sites: they can vary and expect a set time period is a game of great expectations.
There are plenty of variables that go into how long a single payout request takes and not every situation is quite like the other. For example, the payment method and account verification can both influence how long your process might take to hit your account. The findings here are based on averages found reported from real players.
Visa and Mastercard - Withdrawals at Betway Casino are paid to Visa or Mastercard within 1 - 3 working days, after approval.
Paypal - 24 hours
Neteller and Skrill - 24 hours
MultiBanco - 1 - 3 working days
Paysafe Card - Get your money within 7 days using this withdrawal method at Betway Casino.
Payment Method Matters
As shown above, players can choose a payout method that best fits their needs depending on how long it might take. Noteworthy to add, withdrawals at Betway Casino are paid to the same account used for deposits. So, if you used your Visa or Mastercard debit card, your winnings will be paid to the same account. Players now know how long it will take, on average, so they can keep their eye on their statement activity on those days.
Factors that Effect How Long the Wait Will Be
Deposit Method
Approval Period
Bank Account
Identity Verification
Wagering Requirements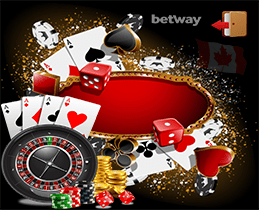 Our findings show that there are a few things that will affect how long the process will take on this site. We've already covered how deposit methods can alter the wait, but there are a few other factors that might interfere you want to be ready for.
Wagering Requirements - First, wagering requirements will always need to be met per the casino or bonus terms. How long withdrawal requirements take at Betway Casino can be found on their website's FAQ section, under the question, "What are the wagering or play-through requirements?"
Identity Verification - Next, players will need to be ready to prove their identity if they want their winnings. Have copies, scans, or pictures of the required documents ready to go. By already having these ready to send off, you can lower how long your wait time may be.
Approval Period - Approval periods are set by the casino. Typically, a casino will sort through payout requests during normal working or business days. Though a lot of casinos are implementing weekend approvals to satisfy user requests for fast payout times. Withdrawals at Betway Casino, according to the website, take 48 hours to process.
Bank Account - Watch out for a common issue found among online casino players. Sometimes, a personal bank will reject the incoming funds for security reasons, not knowing the money is coming from a wanted source. This doesn't happen all of the time, but banks may affect how long the withdrawal takes.
Question: Do you know what wagering requirements are?
If you answered no, you'll want to research that topic after you read this.
Improvements Made for Payout Times
Interestingly and on a positive note, Betway Casino has improved withdrawal times and other respective aspects of the website, gameplay, and customer service. Faced with a notoriously bad rating from a huge reviewer, this casino found a way out of the pits and into the arms of new, happy users.
Users are reporting wait times sped up after new management took hold of the company and their hospitality. After these improvements were made, the reviews started to show the casino was well underway to being a reputable place to play.
Troubleshooting: Does Your Withdrawal at Betway Casino Say It's Been Paid
Handfuls of players at the casino report delayed waits for their payouts, despite their account reflecting it had been paid. But no money nor earnings had been deposited back to the player. It's a fairly common issue, but one case study showed it was due to a banking error. The player stated customer service had been happy to help and the error lied in the hands of this bank flagging the quick turnaround time as fraudulent activity.
Sometimes, how long your withdrawal at Betway Casino may depend on whether or not you provide the necessary documents. In order to decrease your wait, have all of the following items in one spot. That way when you win, you have everything you need.
Photo ID - Take a picture of your valid passport or front and back of your driver's license. The casino will not accept expired IDs.
Utility Bill - Confirm where you live by sending in a phone or electric bill, from no longer than three months ago.
Card Information - Players can send in their credit card statement or a picture of the card to customer service.
E-Wallet Proof - Screenshots of e-wallet profile pages work as proof of a valid deposit method.
Multibanco - For those using Multibanco, send in a receipt or bank statement from recent times.

Withdrawal Questions at Betway Casino: Who to Contact

Eventually, players at Betway Casino will have withdrawal questions, gameplay issues, and other events that may cause hiccups. When this happens help can be found at Betway through email, phone, live chat, and through the application Whatspp.

E-Mail - Shoot the team an e-mail at: apoio@betway.pt.
Phone Call - Give them a ring at this number, 800-814-050.
Live Chat - Visit the Betway site for your specific link.
What's App - Open the app and start a chat or call using the number, 968-728-622.

FAQ: Can I use my partner's debit card?

Further Suggestions

A lot of information was covered about how long it may take to get your withdrawal from Betway Casino. You know it may take longer depending on how you want your winnings and that the casino has its own approval process. There are many factors that go into payout periods at online betting sites, that's for sure.

But, before you take off on your adventure, there's one suggestion we have for players. When considering Betway, take the date into account. If the date is from 5 or 10 years ago, give the new management a chance to redeem itself. It seems as though the team at Betway Casino is improving how long the payout period takes, year after year.