Terms of Use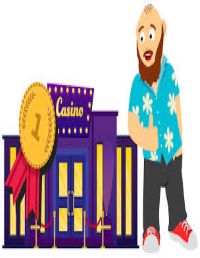 We are not responsible for losses or damages that may occur due to third-party websites or software.
This website encourages responsible gambling. As such, visitors must be over 18 and if you are under this age you must leave immediately.
It is always our intention to provide the most accurate information. However, we cannot guarantee that information is accurate and advise those with an especial interest in a particular area to look into it themselves, as things can quickly change.
We are not responsible for the actions of individuals and do not offer any lawful advice. Visitors to this website are responsible for their own actions, and any damages or losses that may be incurred due to these.
Third parties may be reached via links on this site. However, we have no control over the content, privacy policy, security, terms of use, or any other part of third party sites. We are not responsible for any damages or losses that may result from visiting them.
Continued usage of our website constitutes agreement to our terms of use.
If you have any queries about our terms of use, please do get in touch and we will address your concerns at the first opportunity.